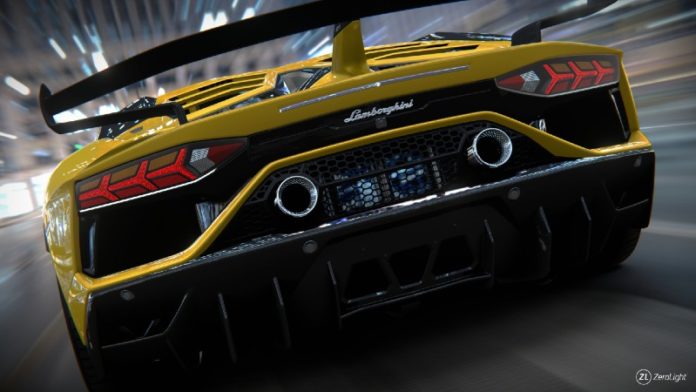 ZEROLIGHT is launching a package to deal with social-distancing measures by reconnecting brands with the media, dealers with their customers, and dealers with their cars.  
Connect is a package of three cloud-powered solutions – Reveal, Concierge, and Display – that will help automotive OEMs and dealers during and after the Covid-19 crisis. 
They address three challenges that have been brought into sharper focus by the Covid-19 pandemic.
Remote working:

How to launch a car without auto shows, press events, or photoshoots (Reveal)

How to remotely establish a connection between dealers and customers (Concierge)

How to share a dealership's stock cars with its customers (Display)
These concerns are not new or temporary. They have been steadily building for several years, but this progression has been accelerated by the current social-distancing restrictions.
Reveal reconnects brands with the media by enabling OEMs to launch a new vehicle or model line digitally, without requiring any physical photoshoots or events.
It enables journalists to interact with, explore, and even configure the car in detail. Each delegate can independently interact with the car while the company presenter virtually guides them through its features and configuration options.
At the end of the solution, each individual delegate can download a PR pack of images and videos of the car in their preferred configuration. This pack uses templates set by the OEM, so all shots will be from preferred angles and positions. 
Concierge reconnects dealers with their customers via a shared, 1-to-1 configuration experience.
It allows dealers to remotely influence purchase decisions and reflects the different needs of the dealer and the customer. As they both access the same cloud-rendered 3D content, the customer can interact with and experience the car while the dealer configures it via a more detailed interface.
The dealer can then generate and send the customer a personalised digital brochure that features their exact configured car.
Display reconnects dealers with their cars by enabling the production of stock-based content for use on websites, social media, or in correspondence with customers.
Dealers can use the corresponding VIN or registration numbers to create product-accurate pictures, videos, turntables, or other media in a matter of seconds.
This content can be produced in just a few clicks via a simple interface, via ZeroLight's cloud-based rendering platform, SpotLight.
This centralised platform means that all model updates will automatically and immediately be made available for all dealers, enabling them to produce new assets before they even receive the latest models in person.
Simon Robinson, Advisor to The Board of ZeroLight, said: "This is a clear demonstration of how cloud-based 3D visualisation can alleviate many of challenges facing the automotive industry.
"It offers a unique combination of scalability, interactivity, and agility that gives retailers the power to reconnect with their customers, both during and after social distancing."